This page in Swedish
Annica Kihlgren, Nursing Science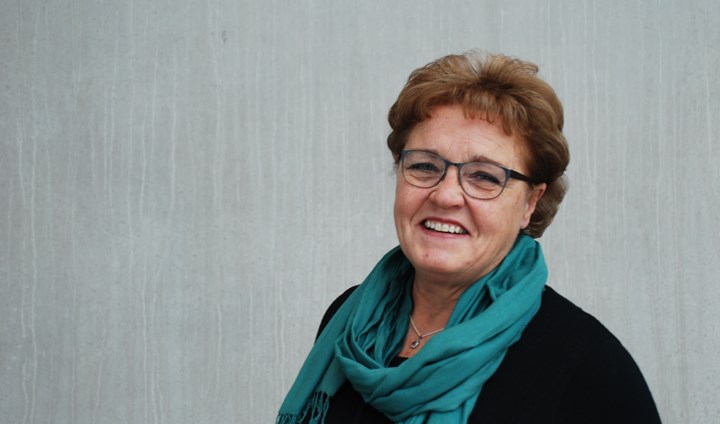 Annica Kihlgren is Professor of Nursing Science. Her time as a nurse in emergency treatment and municipal care gave her valuable insight into the vulnerability that many older people find themselves in. Today, her research focuses on improving health care.
1957 Born in Uppsala, Sweden
2005 PhD in Medicine with a Specialisation in Nursing at Karolinska Institutet. Thesis: Older Patients in Transition – from Home Care towards Emergency Care
2010 Docent of Care Sciences with a Specialisation in Nursing Science at Örebro University
2015 Professor of Nursing Science at Örebro University
"My experience as a nurse has always been with me over the years, as a teacher as well as a researcher. My focus in research has been on the care of elderly people from the care chain perspective" says Annica Kihlgren.
On her early research, a 12-month study of the functional capacity, health care needs, treatment and support efforts in all assisted living facilities and home care health centres in one county, Annica Kihlgren comments: "It was these major studies that showed me the value of interdisciplinary research."
She has researched extensively on nurses' decision making in elderly care and exchange of information between homes, acute care and elderly care. Studies include the experiences of both health care workers and management in the caring for older people, as well as the staff's working conditions.
"One result suggested that on-the-job training and supervision were a reason in part for their willingness to stay in elderly care, despite reorganisation and reduction of resources. The studies emphasise the need for continuing research into the decisions of staff to stay or leave elderly care. Which is of particular importance going forward when the number of elderly will be increasing."
Annica Kihlgren has continued her research into nursing staff's experiences of work and support during organisational changes, and the need for assistance in handling ethically difficult situations at work. She also studies what possibilities district nurses have in providing support to older persons in achieving peace of mind during their time of ageing. Relatives are burdened quite a bit in today's society and research into their life situation is in progress.
"Since I have observed the need for research in elderly care, I have initiated two major research projects in the Municipality of Örebro. The focus of the research is a meaningful life for elderly persons, and safe housing in old age."
These projects have resulted in defining a set of core values and introducing dignity safeguarding, as well as the development of methodological support and measurable quality indicators for safer housing in the evenings and nights.
Annica Kihlgren's future research will aim at finding interdisciplinary solutions within the research environment Elderly health and living conditions and the research group Person-centred care.
"The objective is that elderly persons and their families will experience peace of mind, meaningfulness and confidence. Digestive health and nutrition is also part of this and we will continue testing different approaches, with the overall goal of improving the management of the elderly throughout the care chain."
Implementation research will be prioritised and receive more emphasis, so that research results are put to everyday use.
"Good contacts have been established with local governments and should be further developed. The aim is also to create a natural meeting place within the research environment, to increase interest in research regarding ageing."
Translation: Jerry Gray