This page in Swedish
Åsa Källström Cater, Social Work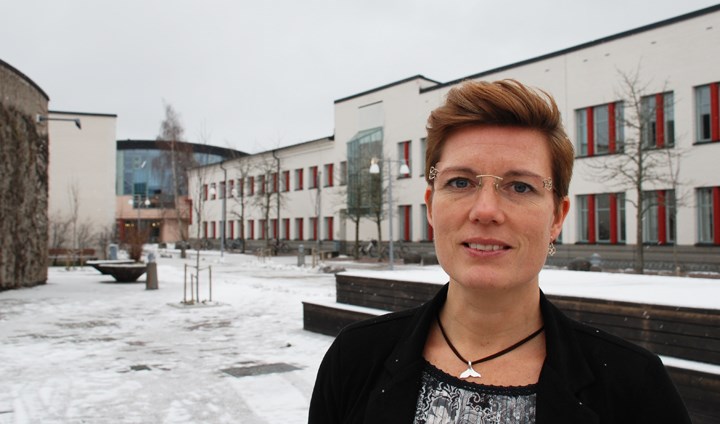 Åsa Källström Cater is Professor of Social Work. Her research focuses on how children perceive and are affected by family violence, where one part is concerned with discovering the factors that can promote power of resistance in vulnerable children.
1971 Born in Ludvika, Sweden

2004 PhD in Social Work at Örebro University. Thesis: Negotiating Normality and Deviation: Children's Perspectives on Father's Violence Against Mother

2013 Docent of Social Work at Örebro University

2015 Professor of Social Work at Örebro University
She divides her research into four fields. One of which is a specialisation based on her doctoral thesis, which had the aim of understanding how children between the ages of 8 and 12 managed the contradiction in the notion of kind fathers and of violence not being acceptable – after experiencing how fathers beat mothers.

"Subsequently, my studies in that area have increasingly come to focus on specific ways in which such violence is a risk factor for children, and what can increase or decrease that risk."

An important theoretical basis for Åsa Källström Cater in this area is to apply the theory of children as significant players in a reality where violence leads to vulnerability, high risk, and the potential need for protection of these children. She is currently analysing how children's interpretations and descriptions of their experiences are related to their expressed need to talk to someone.

Åsa Källström Cater is also studying childhood experiences of violence and abuse from a broader perspective, and is seeking to understand the significance of different types of victimisation from childhood: physical, verbal/emotional, sexual, witnessing violence, as well as having been a victim of other crimes or neglect.

"I particularly try to understand how specific types of victimisation, as well as being victimised by a number of different people within a variety of environments over time, is linked to specific types of problems, both in the short and long term."

Åsa Källström Cater believes that in this area it is important to contribute with knowledge about which factors in the child, the family, and in the environment where the family lives, can benefit the child's power of resistance in various types of vulnerability. She works together with researchers in social work, psychology and criminology at Örebro University and the USA.

In an ongoing study she is analysing the extent to which young people who have been victims, feel that they have received adequate help from social support interventions or from their family and friends.

During the years 2007 to 2011, Åsa Källström Cater participated, along with colleagues from other Swedish universities, in an evaluation of support interventions as commissioned by the Swedish Government, which in turn led to a renewed mission to test new methods 2012-2015.

"After that assignment, I was invited to author a chapter in a book written in English, about the feasibility of establishing methods developed in the United States, to help children here in Sweden who have experienced parental violence."

Åsa Källström Cater is also quite interested in the ethics of research having to do with children.

"The importance of ethics often comes up in discussions with colleagues here in Sweden and internationally, in particular with regard to children who have suffered or experienced abuse and violence by their parents."
Translation: Jerry Gray