This page in Swedish
Hans Hjelmqvist, Medical Science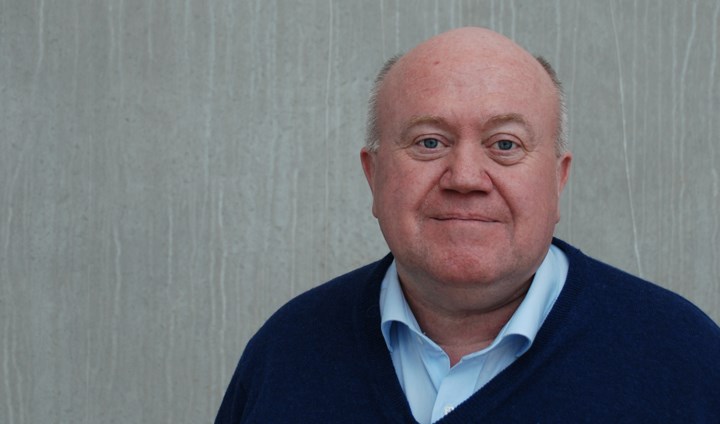 Hans Hjelmqvist is Professor of Medical Science. Having previously researched in fundamental physiology, his research today is nearly entirely concerned with intensive care patients. In addition, he is conducting research to develop teaching methods in health care.
1958 Born in Bräkne-Hoby
1991 PhD in Physiology at Karolinska Institutet. Thesis: Central End Peripheral Mechanisms in Fluid Balance and Cardiovascular Control
1997 Docent of Physiology at Karolinska Institutet
2000 Docent of Anaesthesia and Intensive Care at Karolinska Institutet
2015 Professor of Medical Science
"Already in my first year of medical school, I began teaching. Soon thereafter I was in contact with competent teachers who were working to implement more modern teaching methods. As time went on and I got more experience, I discovered the need for research on teaching, with the aim of guaranteeing that we use the best possible methods and that we scientifically evaluate the results."
After receiving his degree in medicine in 1986, he defended his doctoral thesis in physiology, followed by a postdoctoral appointment at a German university and later by an appointment as docent in physiology. At that time his research concentrated on the brain's regulation of a normal fluid balance and the mechanisms of haemorrhagic shock.
Thereafter, Hans Hjelmqvist studied to be an anaesthesiologist and continued as docent in a new research direction.
"During my postdoctoral period I missed working with patients, so I decided to become a clinician and specialised in anaesthesia and intensive care. I could now use my proficiency in the best possible way since both are based on the application of physiology and pharmacology. I have never regretted my decision."
His previous research in fundamental physiology has, through experimental research into the causes of excessive bleeding and severe sepsis, more and more moved on to clinical research on patients in intensive care. Hans Hjelmqvist has a keen interest in severe sepsis and heavy inflammation where the patients' immune system has exacerbated their condition.
"For patients with severe sepsis, we have studied how the body's organs react, if they at all can handle strain, and how treatment with various liquids, such as saline, can influence the process."
In another project, Hans Hjelmqvist is involved in the study of how common it is that the immune system of intensive care patients overreacts, and how this group differs from patients with sepsis.
Parallel to his biological research, he has also gradually developed and built up his educational research.
"The emphasis here is on learning and communication within the team – and how we can learn from one another. With a starting point in advanced simulator training at Karolinska Institutet, focus is now on the development of a teaching department within intensive care, where a team of specialist nursing students and junior doctors together develop their cooperation."
Research results show how teams gradually get an increased 'we-feeling' – and under supervision jointly take control and responsibility for the work to be carried out.
"We continue to investigate how making the rounds impacts on the development of the team and what eases a supervisor's teaching strategy."
Translation: Jerry Gray