This page in Swedish
Henrik Andershed, Criminology and Psychology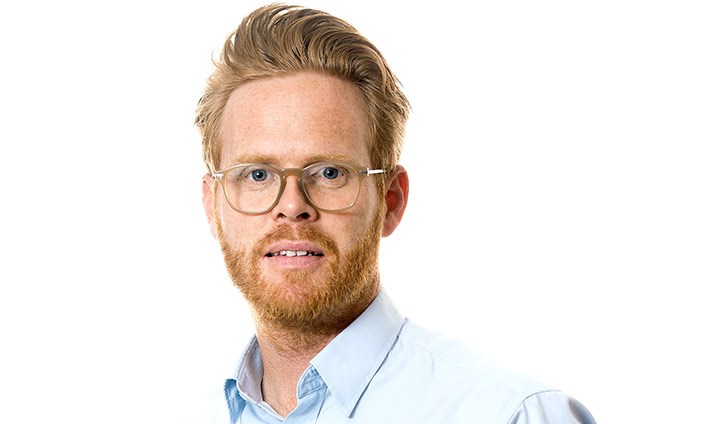 Henrik Andershed became Professor of Psychology in 2011, and four years later also in Criminology. Much of his research focuses on identifying different youth groups with criminal behaviour to aid in customising treatment.
1975 Born in Örebro, Sweden
2002 PhD in Psychology at Örebro University. Thesis: Antisocial Behaviour in Adolescence – The Role of Individual Characteristics
2005 Docent of Psychology at Örebro University
2010 Docent of Criminology at Örebro University
2011 Professor of Psychology at Örebro University
2015 Professor of Criminology at Örebro University
"I am of the opinion that research should be socially beneficial and developing in a positive way, so I want our research to do just that. I have the privilege to frequently lecture to persons performing practical work in pre-schools, schools, social services and the police, which I believe is very rewarding and of importance."
Henrik Andershed work a great deal with researchers from other countries, as well as with researchers from other universities in Sweden. He belongs to Centre for Criminological and Psychosocial Research (CAPS) at Örebro University:
"An important theoretical starting point for our research is that people develop criminal behaviour in different ways, and that many factors or processes, within and outside the individual, are usually involved in initiating and sustaining criminal behaviour."
Henrik Andershed is leading, among others, two large research studies that follow people from childhood to adulthood and studying how and why people develop as they do.
The SOFIA study examines children's social, behavioural and physical development, with a particular focus on risk and protective factors for psychosocial and physical problems studied over time. Interventions to help these children are also studied.
The SOFIA includes over 2,000 children born in 2005, 2006 or 2007 from public and private pre-schools of a medium-sized Swedish municipality. The project, started in 2010, initially followed the children once a year for three years. The long-term plan is that researchers will return to the children right up to their adulthood.
The IDA programme is an ongoing longitudinal research study that have followed people from their schooldays in Örebro since the mid-1960s. Participants are now approaching their sixties and new studies are planned. IDA has thus far resulted in 500 publications, of which some 150 are international peer-reviewed articles.
Henrik Andershed has authored more than 100 published scientific books, papers, book chapters and reports. He is also appointed scientific advisor at the Swedish National Board of Health and Wealth, the Swedish National Board of Institutional Care (SiS) and the Swedish Agency for Health Technology Assessment and Assessment of Social Services (SBU).
2015 was a milestone with the start of the new Criminology Programme at Örebro University.
"It is a professional programme that will significantly prepare students for their future role in modern crime prevention and as promoters of community security."
Translation: Jerry Gray