This page in Swedish
Karin Hedström, Informatics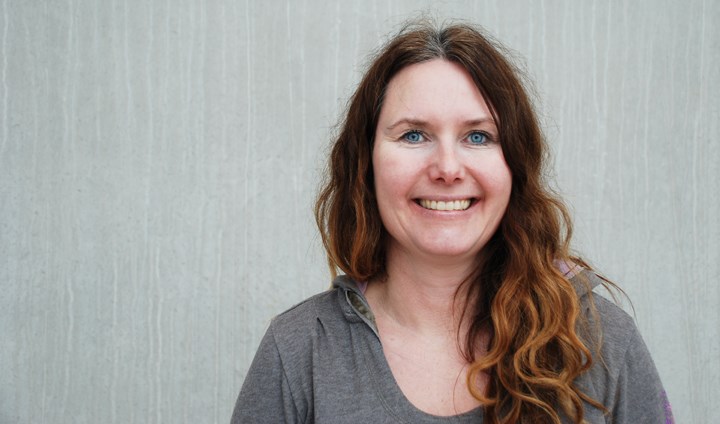 Karin Hedström is Professor of Informatics. Her research is focused on the role of values in the design of IT systems. Her commitment to challenging and changing prevailing views is a driving force.
1967 Born in Örebro, Sweden
2004 PhD in Information Systems at Linköping University. Thesis: Traces of Computerisation's Values – the Impact of IT on Elderly Care
2012 Docent of Informatics at Örebro University
2015 Professor of Informatics at Örebro University
Research on the role of values in development and use of IT systems means that she studies how priorities made in the development process will impact the organisation of IT operations, and in addition how users perceive the benefits of an IT system.
"My interest in IT system's normative function emerged during work on my licentiate thesis. I saw a great need for a better understanding of how IT systems shape our daily work. At the same time, I had a desire to improve the working situation for staff within municipal home care, and to strengthen their role."
IT systems have, with the capacity for action that is created or prevented, a strong normative function in our lives – in both our private and working life. Karin Hedström says that IT systems, through the requirements that are realised in its design, are an expression of different values and interests. These values and interests come from the decision makers who have decided on the needs and requirements that form the basis for the design.
"It is therefore essential that everyone who will be affected by a new IT system in a particular workplace, should also be involved from the start of discussions on the requirements to be imposed. Otherwise, there is a risk that the benefits of the new system will be undermined."
IT systems are developed based on a prioritisation of the various interest groups' needs, in which the needs of certain groups may have to stand back for that of others. Development of IT systems is thus a matter of knowledge, and an opportunity for influence. This interest in IT systems as normative in both work and everyday life, has been deepened and broadened by Karin Hedström in a number of externally funded research projects.
Her research in information security is designed to challenge the prevailing bureaucratic model, that users should follow rules.
"It is important to view users as an asset, not as a threat, in efforts to strengthen information security. The starting point should be the users' professional competence and values."
Karin Hedström also conducts research on e-Government, which can be briefly described as the use of IT to develop the public sector. She has recently studied the possibilities and difficulties of different groups in using public e-services.
"The study shows that local governments are struggling to introduce e-services that will include all its citizens, but have difficulty including those who, for one reason or another, are in the minority."
Karin Hedström quotes a municipal employee from a workshop: "It is always the case that we must include everyone, and then help them get started and to understand. But then that's very expensive. And so instead, we don't do anything, because we can't afford to."
Translation: Jerry Gray