This page in Swedish
Mats Eriksson, Nursing Science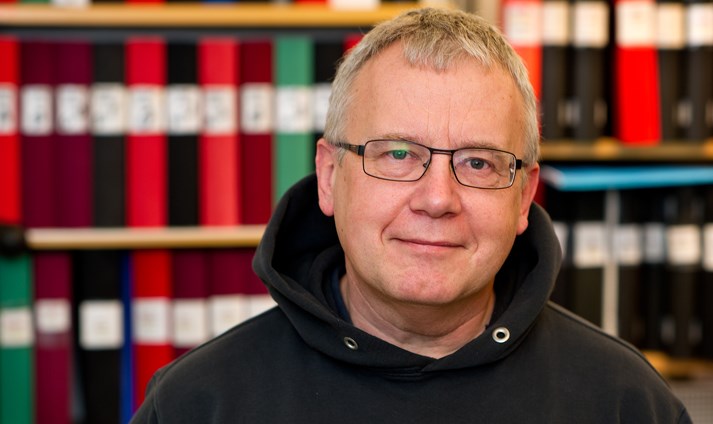 Mats Eriksson is Professor of Nursing Science. His research is concerned primarily with pain in new-born babies, but also in older children.
1959 Born in Strängnäs, Sweden
2004 PhD in Medicine at Linköping University. Thesis: "Aspects of Prevention and Assessment of Neonatal Pain"
2011 Docent of Medical Science with a Specialisation in Health and Nursing Science at Örebro University
2015 Professor of Medical Science with a Specialisation in Paediatric Nursing at Örebro University
He is a specialist nurse in intensive care and while working in the neonatal unit, he became interested in what could be done so that sick newborns would experience less pain while taking specimens.
"My doctoral thesis mainly concerns how a small amount of sugar water in the mouth can effectively reduce pain in newborns while taking a blood test."
Mats Eriksson has gradually expanded his research to include older children and families. Today he is involved in running a number of international research projects.
He is a leader of the EUROPAIN study, receiving EU framework programme support for research for examining what types of pain relief are given to critically ill newborns in some 20 European countries.
He leads the research group Pearl – Pain in Early Life, with researchers from Finland, Iceland, Norway, Sweden and Canada, who collaborate in multinational interdisciplinary projects dealing with pain management and pain assessment in the neonatal period. Present pain management projects concern, for example, how pain can be alleviated by singing a lullaby, or skin-to-skin care called kangaroo care. With an infrared light, researchers study how pain affects blood flow in the brain.
"I am driven by ensuring that children should not have to experience pain in health care. In this project, we also want to influence and develop the training of medical staff, and also offer parents information about what they can do for their child."
Mats Eriksson is also one of the leaders of the research team LISAN – Life Situation for Children and Adolescents with Narcolepsy – studying children affected by narcolepsy after the swine flu vaccination, and their need for support.
"An international and interdisciplinary project, the aim is to study how an event like this can affect confidence in the community, for health care and for future vaccination campaigns. I can see how the Internet and social media play a big role in how perceptions and attitudes are spread."
He is also part of the research team Just in TIME, where TIME stands for Try, Identify, Move and Enjoy. The group studies mental health of children and adolescents, with studies of how dance and yoga affect young girls with stomach pains. Mats Eriksson is also a member of the research team Postoperative Recovery – studying the period after surgery, especially day surgery.
"We are trying new methods to measure recovery, by using a mobile application and a form designed as a comic book."
Mats Eriksson is also involved in other national and international collaborative research groups and projects dealing with support for breast-feeding mothers of pre-term infants, different aspects of skin-to-skin care and parenting, and how nurses' research use may be increased by supporting heads in emphasising research knowledge. He collaborates with researchers in USA, Brazil, France, United Kingdom, and all the Nordic countries.
He is also on the Scientific Council of the Swedish National Board of Health and has written a number of expert reports and textbook chapters.
Translation: Jerry Gray