This page in Swedish
Thomas Denk, Political Science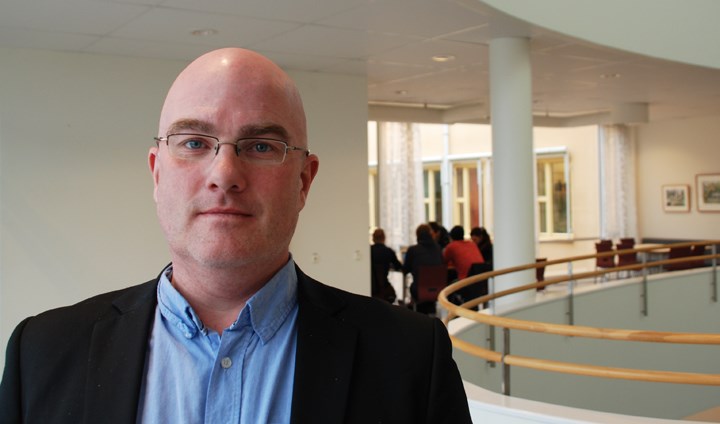 Thomas Denk is Professor of Political Science. His research is focused on how states are formed and how they are interdependent. He also examines how individuals form an opinion about politics.
1971 Born in Falkenberg, Sweden
1999 PhD in Political Science at Karlstad University. Thesis:
Military Draftee Training - an Agent of Political Socialization?
2004 Docent of Political Science at Karlstad University
2010 Professor of Political Science at Mid Sweden University
2015 Professor of Political Science at Örebro University
"The road to independence has been different for the countries of the world. Some have been peaceful, while others have been violent. I examine if these different paths to independence also affect the road to democracy."
In order to answer the question of how new states were formed, Thomas Denk, together with researchers at Åbo Akademi University, have developed a unique database containing information on all states formed since 1946. Based on this data, they are able to analyse not only how and who created these new states, but also what happens when states become independent. Among other things, researchers are studying how the formation of the state affects the prospects of democracy in newly formed states.
Although Thomas Denk continues to study how new states have been formed, in the future, he will be working increasingly with questions about the dependency between states in relation to globalisation.
"To understand what happens in a country, it has become increasingly important to explore how these types of events are dependent on events in other countries. I want to analyse how these interdependencies have developed between states using a new database and new methods."
It is not only these issues of new states and dependency between states that keep researcher Thomas Denk active.
Ever since his doctoral studies, he has studied how individuals relate to politics and how political attitudes are formed. Previous studies have focused on how regional identities affect how we relate to the EU, as well as on developing theoretical models of how a political culture links the political system with the development of society.
In an ongoing project, different models are being examined in order to analyse the composition of political cultures.
"It is a central aspect in this research field which is rarely studied because methods are lacking to study cultural composition. The expectation is to find methods that make it possible to study the composition of the country's political culture, and how that development affects the composition. This may involve the tendency that political cultures of countries develop equally, thus influencing each other."
Thomas Denk's scientific perspective is that of comparative studies.
"I am convinced that comparison is a way to gain understanding, but also to find general patterns in politics. This can be achieved by comparing states, but also points in time with each other. The promotion of comparisons over time and space, in both research and teaching, is an important task for a professor of political science."
Translation: Jerry Gray