This page in Swedish
Ulrik Volgsten, Musicology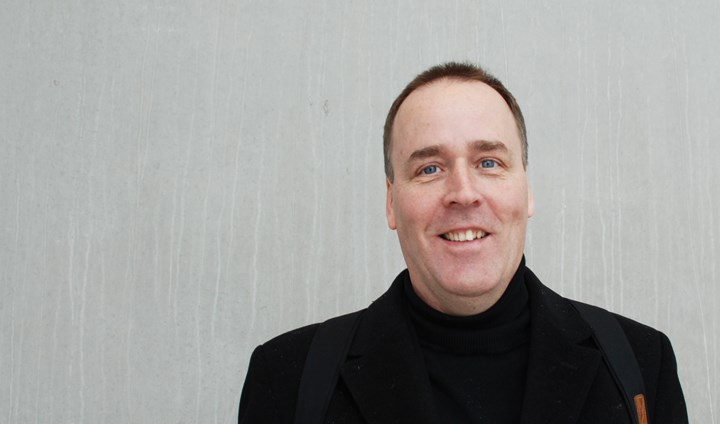 Ulrik Volgsten is Professor of Musicology. His research focuses on musical communication in different media. In addition to the western music history of composers, works and audiences, as well as the aesthetics of music, his research has encompassed cognitive science and music psychology, and has had relevance beyond the musicological research field, such as for the debate on copyrights.
1965 Born in Uppsala, Sweden

1999 PhD in Musicology at Stockholm University. Thesis: Music, Mind and the Serious Zappa. The Passions of a Virtual Listener

2005 Postdoctoral Research Fellow of Musicology at University of Gothenburg

2009 Researcher in Cultural Studies at Stockholm University

2012 Docent of Musicology at Örebro University

2015 Professor of Musicology at Örebro University
"We like to think that our notions of music and what music is, are obvious and natural, but an astounding amount is contemporary and the result of the economic and legal interests, rather than those of musical and aesthetic ditto."

Ulrik Volgsten is currently leading the project "Everyday Devices. Mediatisation, Disciplining and Localisation of Music in Sweden 1900-1970", which is funded by the Swedish Research Council.

"We will examine how our general notions of music, sound and listening are affected by the devices we use when listening to music. As well as how different rooms and places for music listening – such as a living room – influence our perception of what music is. And conversely, what this means for music's influence."

In numerous publications since the late 1990s, Volgsten has introduced and developed affect theory in Swedish music research, with a particular focus on the phenomenon affect attunement.

"Affect refers in this case to the emotional aspects of our senses, how it feels when we go through or experience something, rather than being a response to that which caused the actual emotions to arise."

Research shows that we "know" or "sense" the environment around us, and that it is this approach which is the basis for our ability to categorise and conceptualise life.

"Interestingly, this sensitivity of affect attunement is based on musical parameters, such as variations in timing and tempo, and the intensity of a perceived time course."

"Research on affect attunement unites discussions in the humanities with findings in the natural sciences, and it can definitely be said that music, or musical elements, are essential elements of any interpersonal interaction. Music can therefore be seen as a kind of affective representation of social life."

When Ulrik Volgsten is not researching, he teaches both the undergraduate and Master's level, including music history, philosophy and aesthetics of music, cultural theory, scientific theory and methodology – often based on his own research in relation to previously established knowledge.

"Without contact with students, my work would not be half as interesting. It is the critical and spontaneous responses from students that is the catalyst in my teaching. It not only challenges me to make my research understandable, but it also gives me reason to reflect on the relevance of research issues. Students are often my foremost link to modern music, to that which is happening in the world today."
Translation: Jerry Gray