This page in Swedish
Frans Prenkert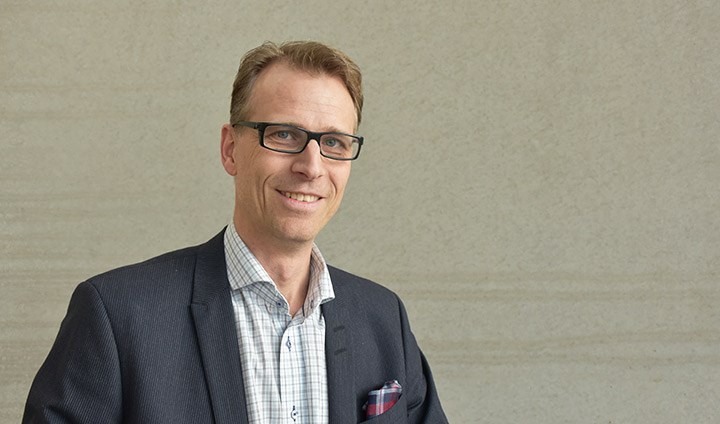 Frans Prenkert is professor of business administration. He researches industrial business networks and the role these networks play in our modern economies.
Facts:
1969 Born in Örebro, Sweden
2004 Obtained his PhD in business studies at Uppsala University with his thesis On Business Exchange Activity: Activity Systems and Business Networks
2011 Docent of business administration at Uppsala University
2016 Professor of business administration at Örebro University School of Business
"Business networks are a key component of today's economies. They enable many of the complex products and services we are accustomed to in our everyday lives. Even so, we still know quite little about how these networks arise, develop and function," says Frans Prenkert.
Frans Prenkert's research revolves around the role of economic interaction and its significance for how industrial businesses develop interdependencies and form industrial networks. This involves studies of social, technical and economic connections. These networks and connections have consequences for our understanding of how economic systems develop and function.
"If we can understand this better, then we can also control and regulate our economies better. This applies to business leaders, politicians and consumers alike."
His research aims to develop an understanding of how complex economic systems function in creating sustainable economies. Research is often conducted in collaboration with industrial businesses and other organisations in society. Data is collected in collaboration between researchers and the business community.
"In Scandinavia, and especially in Sweden, we have unique opportunities to collaborate with companies and social institutions to acquire access to data. This means that we can do studies that are more or less impossible to carry out in other parts of the world, where companies often do not allow researchers to walk in and participate in their day-to-day activities and study the interaction with other companies and organisations."
He suggests that such knowledge is essential in developing better models for how our economies function and develop. They are not primarily about companies increasing profit but focusing on our society's and prosperity's potential to develop sustainably.
"Future economies must be sustainable and will be network-based. But we need better tools to study network-based economies, both in the form of better theoretical models and new modelling tools."
Frans Prenkert is developing new theoretical models and tools based on artificial intelligence to simulate network-based economies. He has applied this to logistics problems and problems with organising production networks for food and foodstuffs.
"Sustainable economies are a cornerstone of a sustainable society – and that is the goal of my research," says Frans Prenkert.