This page in Swedish
Hildegunn Kyvik Nordås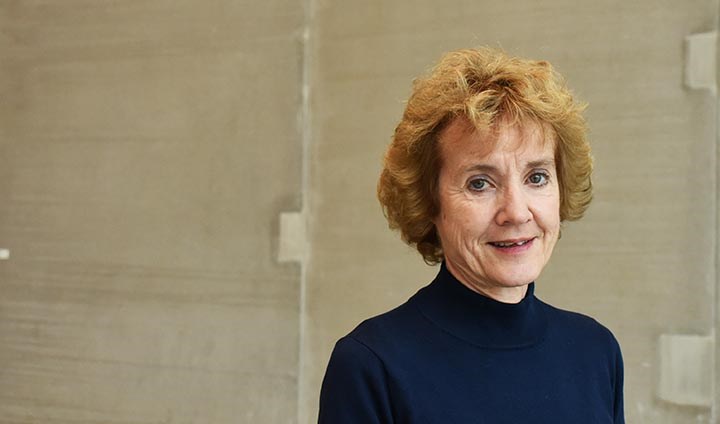 Hildegunn Kyvik Nordås is adjunct professor of economics. Since 2005, she is associated with the OECD, Organisation for Economic Co-operation and Development. She researches primarily the trade of services.
Facts:
1954 Born in Stord, Norway
1998 Obtained her PhD at University of Bergen with her thesis Essays on industrial structure and economic growth
2000 Research Professor at Norwegian Institute of International Affairs (NUPI)
2002-2004 Advisor, World Trade Organization, Geneva
2005 Senior economist and senior trade policy analyst at the OECD, Paris
2016 Adjunct professor of economics at Örebro University
Trade in services encompasses three-fourths of employment and gross domestic product (GDP) in most OECD countries. Trade in services also makes up a growing portion of international trade. On the other hand, there is little knowledge about the incentives and obstacles for trade.
This is primarily due to the fact that services are intangible, heterogeneous and difficult to measure. Services have also been assumed impossible to trade with, even though transports, travel, communication and financial transactions have always been objects for trade.
"For me, it is this obvious knowledge gap that has motivated my research during my entire career," says Hildegunn Kyvik Nordås.
She has worked at the OECD since 2005, analysing how barriers to trade influence trade in services.
"Thanks to information technology and broadband expansion, business services have become one of the fastest-growing sectors in the global economy. My colleagues and I at the OECD have documented that neither legislation nor regulations have kept up with the progress of technology."
Obsolete regulations are holding back business services and act as an obstacle for stakeholders in make use of the advantages of global marketplaces. Customers, in turn, are restricted access from the latest knowledge.
"As expected, there is a connection between the liberal trade rules in services and increases in the import of services. Furthermore, our research shows that more open service markets have potential also to increase the export of services from that country."
A natural explanation is that open markets attract foreign direct investments and that foreign-owned companies tend to export more than domestic companies. Similarly, increased international competition in the market leads to stimulating local companies to be more effective and to renew and improve their exports.
Cooperation in the area of regulation is included in most of today's trade agreements.
"Our research shows that differences in regulations in itself lead to increased costs for trade and that cooperation in the area of regulation can reduce costs for trade considerably, making market entry more effective and stimulating trade in services. By far, the biggest gain with universal rules is that stakeholders are from the outset open for foreign trade and foreign investment. That's why we recommend countries to focus on reducing barriers to trade and investment if they are high."
It is the quality of the parts in a product that determines how good the final product is. In the same way, Hildegunn Kyvik Nordås points out, the quality of business services determines the prerequisites for producers to renew, to differentiate their products and compete in markets with higher prices and higher quality.
"Our research shows that service markets open to private competition are especially important if producers of textiles and clothes, electronics and motor vehicles are going to be a part of the international value chain, be able to compete in a market for products with high quality, and to continue to be competitive."
Before her time at the OECD, Hildegunn Kyvik Nordås worked with development in Africa. Before her career as an economist, she was a high-school teacher in mathematics, physics, chemistry, music and social studies. In April 2016, she was appointed adjunct professor at Örebro University.