This page in Swedish
Katja Boersma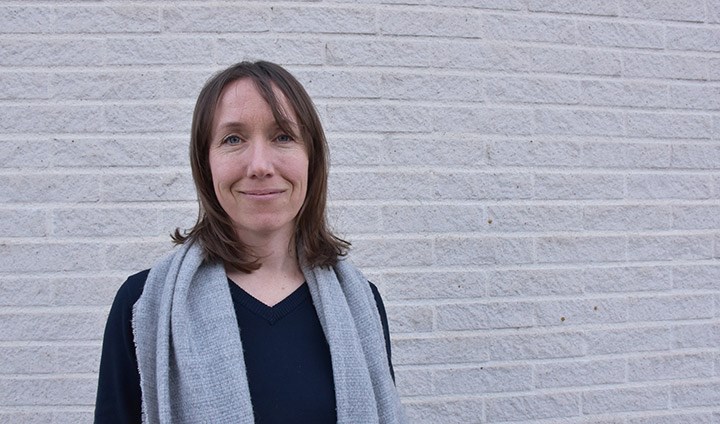 Katja Boersma is professor of psychology. She mainly researches how people experience and manage somatic symptoms, such as pain.
Facts:
1973 Born in Assen, the Netherlands
2005 Obtained her PhD in psychology at Örebro University with her thesis Fear and avoidance in the development of a persistent musculoskeletal pain problem. Implications for secondary prevention
2010 Docent in psychology at Örebro University
2016 Professor of psychology at Örebro University
Katja Boersma is a member of the Center for Health and Medical Psychology (CHAMP), where research is conducted into the importance of psychological factors in developing health, ill-health, and disease.
"We study the psychological underpinnings that drive health or disease. This knowledge is used in clinical assessments as well as in the development of preventive and treatment measures," says Katja Boersma.
Her research focuses mainly on understanding how individuals experience and manage somatic symptoms, such as pain. She also studies how experience and management methods can play a role in the development of enduring problems.
"My particular interests are in understanding how psychological risk factors, such as fear-avoidance, play a role in the development of chronic pain. I'm also looking at what treatment interventions might help."
Katja Boersma is involved in both clinical treatment studies and epidemiological and experimental studies focused on the area.
"I'm currently project manager for a randomised controlled treatment study that is investigating the effect of two different forms of cognitive behavioural therapy for people suffering from long-term pain, and at the same time have anxiety and depression problems."
The study is a collaboration between CHAMP and the Pain and Rehabilitation Center in Linköping.
In addition to leading various research projects, Katja Boersma also teaches in the psychology programme at Örebro University, mainly in health psychology (semester nine) and thesis project (semester ten). She is head of subject for psychology and also teaches behavioural medicine in the doctoral programme.
She is also a project manager for a longitudinal study, Trestadsstudien. This research project examines the interaction between various factors that shape the development of mental illness among young people.
"Over five years, we follow some 3,000 adolescents in Örebro, Köping and Karlskoga. We look at how mental illness arises, how various difficulties play in, and what makes the problems disappear or persist," says Katja Boersma.
Municipal and school management and several researchers with a background in both clinical psychology and developmental psychology in the three cities are involved in the study.
Within the framework of the same study, they also look at the effects of four different preventive measures.
"One aim of the study is to develop better treatments and preventive measures against mental illness among young people in the future," summarises Katja Boersma.