This page in Swedish
Pär Österholm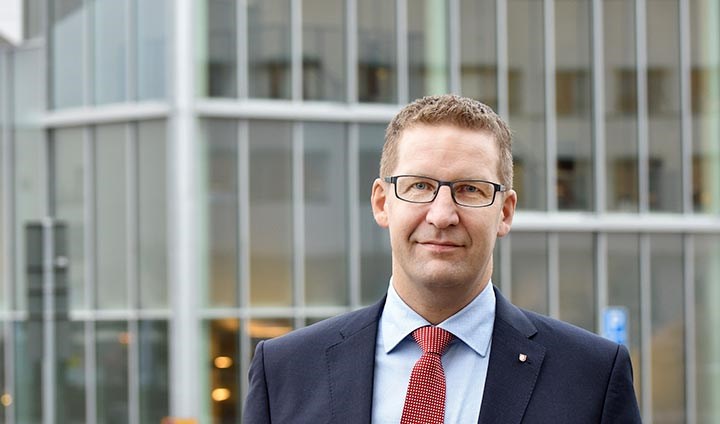 Pär Österholm is professor of macroeconomics with a specialisation in financial economics. His research focuses mainly on the interest rate markets. He also studies how the financial crisis of 2008 has changed the very foundation of the economy.
Facts:
1974 Born in Sundsvall
2004 Obtained his PhD in economics at Uppsala University with his thesis Time Series and Macroeconomics: Studies in Demography and Monetary Policy
2010 Associate professor in economics at Uppsala University
2016 Professor of economics at Örebro University
"The financial crisis of 2008 and the deep international recession that followed, has caused many economists to believe that important economic correlations have changed. As part of my research, I study the relevance of this view and – if confirmed – how economic correlations have changed over time," explains Pär Österholm.
He has dedicated a considerable amount of his research to monetary policy, among other things how developments in inflation over time are used to identify preferences of a central bank.
Pär Österholm has also studied how central bank communication strategies should be designed since the general public does not always correctly interpret the information.
"For example, when a central bank communicates to the general public what it thinks about future inflation and key interest rates, is that positive or negative communication?"
Pär Österholm is currently analysing how a central bank's policy goals influence macroeconomic development. More precisely, whether a central bank should have a clearly formulated goal that the public may easily relate to, or if it is more advantageous to express this more abstractly.
"This question is directly related to the criticism that some have expressed lately about the Swedish Central Bank, the Riksbanken. Criticism that the Riksbanken's policy is too aggressive – like extremely low interest rates – in achieving the goal of increasing inflation."
Pär Österholm professorship is specialised on financial economics. Within this area, he has developed new tools to investigate how setting interest rates work. He has also authored several articles on how the development of financial markets influences macroeconomics.
"A few years ago, I researched how declining housing prices in Sweden would influence unemployment and household spending. Considering that we have continued rising housing prices and debt levels, this is still a relevant issue. In a recently published study, I have also studied how unease in financial markets, as well as political turbulence in the USA, is impacting growth in Swedish GDP."
In his research on the consequences of the 2008 crisis, Pär Österholm has focused on interest rate markets and their effect on the real economy.
"It is likely that interest rate markets have been particularly affected by the unconventional monetary policy practices. Several central banks in various parts of the world have extremely low key interest rates. They have implemented extensive bond purchasing, intending to push commercial interest rates down."
He hopes that the results of this research will lead to a better understanding of how the economy works after a financial crisis – and in providing a better forecast.