This page in Swedish
Inger M Jonsson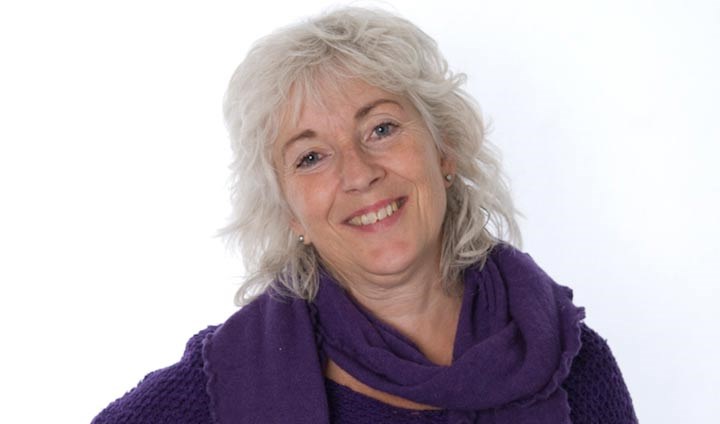 Inger M Jonsson is professor of culinary arts and meal science. Her research reflects an interest in meals from a societal perspective, where food represents an identity, a purpose, a symbol and form of communication.
Facts:
1953 Born in Västerås, Sweden
2004 Obtained her PhD in culinary arts and meal science at Örebro University with her thesis Family Meal Experiences. Perspectives on Practical Knowledge, Learning and Culture
2010 Docent in culinary arts and meal science at Örebro University
2017 Professor of culinary arts and meal science at Örebro University
Inger M Jonsson is head of the culinary arts and meal science department at Örebro University and has above all an interest in building and developing the subject area.
"Doctoral studies in culinary arts and meal science is interdisciplinary and has a practical and aesthetic creative perspective as well. Of importance for the subject is a social and cultural understanding of people and meals – how, with whom and why it is eaten. Food handling, its production and sustainability are all in focus, along with how you receive your guests from a hospitality perspective," says Inger M Jonsson.
For the university's doctoral programme in culinary arts and meal science, the future of meals is in focus, where the theoretical and practical as well as aesthetic and sensory aspects of culinary arts are considered. There is also a development of research in leadership and hospitality.
"To benefit the depth and broadness of our doctoral programme, we have interdisciplinary cooperations and exchanges with other research environments. International and national collaborations exist primarily in culinary arts/gastronomy, sensory science and hospitality."
Inger M Jonsson has also worked with developing the subject nationally, having been given the assignment to set up culinary arts and meal science programmes at the Master's and doctoral levels at the Umeå University School of Restaurant and Culinary Arts.
The tourism industry – where restaurant and hotel meals are core businesses – is one area in which Inger M Jonsson is conducting research. One of the quickest growing sectors, both nationally and internationally, it is in considerable need of training, development and research. This was shown by a government report in December 2017, "A country to visit – government report on Swedish tourism" (in Swedish), where Inger M Jonsson was an expert.
"Having the opportunity, together with my doctoral students, to study meals within the restaurant sector, with a focus on working conditions and organisation, a gender perspective, practical work and hospitality, are all crucial areas for my research."
Meals in the public sector, at both the local and regional levels, is another area of interest which she researches. This stems from her many years of experience, and ensuing expertise, in public health work.
In her thesis, which combines culinary arts and meal science with a public health perspective, Inger M Jonsson analyses meals in the family through a multi-cultural perspective. She shows how raw ingredients, food and meals play an identity-creating role for newly arrived refugees in their encounter with a new country. The study shows that the need for adapting and differentiating the traditional meal habits emerges as you come across the food information provided by health care on an everyday basis. This also applies to meals in child care, elder care and schools.
"This is truly present-day research. There are also plans for follow-up studies together with researchers within nursing science as well as other areas."