This page in Swedish
Magnus Johansson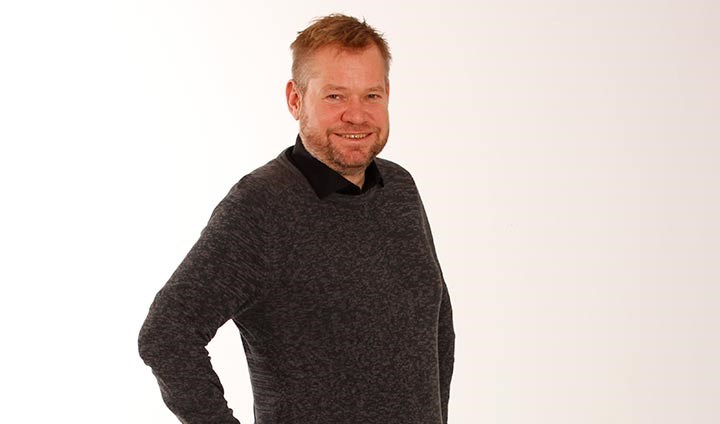 Magnus Johansson is professor of biomedicine. He researches the tick-borne encephalitis virus (TBEV) and studies how the underlying mechanisms affect the progression of the TBE viral infectious disease. The aim is to find ways of preventing and treating infections caused by flaviviruses.
Facts:
1969 Born in Gothenburg, Sweden
1998 Obtained his PhD in biochemistry at Stockholm University with his thesis Regulation of ammonium assimilation and nitrogen fixation in photosynthetic bacteria.
2007 Docent in biochemistry at Södertörn University
2017 Professor of biomedicine at Örebro University
His thesis concerns biological nitrogen fixation – the process where bacteria convert nitrogen to ammonia, an essential building block for proteins and DNA. This process is a vital factor in the development of life on Earth.
"By understanding and using nitrogen fixation bacteria better, agriculture can avoid fertilising with industrial-produced nitrogen. This is a form of nitrogen that is more volatile, and can to a greater extent make their way into our lakes and seas, polluting our environment and causing algae bloom due to excess fertilisation."
After the public defence of his doctoral thesis, Magnus Johansson moved to Queensland, Australia to research molecular virology having been awarded a post-doctoral fellowship at James Cook University.
"I changed my research specialisation and studied the dengue virus, a mosquito-borne flavivirus that causes severe and haemorrhagic fever in large parts of the world."
Focusing on the viral replication protein NS5, he studied how it combines with other virus proteins and with other host cell factors. Upon returning to Sweden, he worked as a research fellow, a position funded by the Swedish Research Council, and established a research group at Stockholm University.
"I continued to study flavivirus, but instead of Dengue we studied the tick-borne encephalitis virus (TBEV)."
The flavivirus family contains several different virus species such as the dengue, TBE and Zika viruses. Each year over 200 persons in Sweden are infected by the TBE virus. The disease does not respond to antibiotics, and currently, there is no cure.
"To develop a treatment and design new vaccines, we need to understand the virus's mechanisms."
Magnus Johansson has shown that TBE NS5 plays a significant role in the virus's capacity to block a part of our innate immune system. He has also connected several cellular functions of NS5 to specific interactions with cellular polarity proteins. These proteins regulate the host cell's structure and function, and the viral effect could have direct links to the damage and changes the virus causes in the cell, which may explain some of the progression of the disease in infected patients.
"I've continued to focus on NS5, which is an essential protein in the replication process; in other words, it is essential for the virus's ability to reproduce.
To study how a virus replicates itself, researchers construct several models. Weakened TBE virus mutants are created using these models, which in the long-term may be used to develop a new vaccine and could provide long-lasting immunity with fewer doses.
Research is needed because changes in the climate and environment allow ticks and the tick-borne viruses to spread to new areas. In a new project, Magnus Johansson will investigate the existence of TBE antibodies in milk.
"We want to see which strains of the virus are circulating in Scandinavia, how they spread to new regions and to identify 'TBE hot spots'."
Parallel to his research, Magnus Johansson has worked to develop the courses and study programmes. At Södertörn University he was responsible for the subjects biochemistry and cell biology, and developed a broad Master's programme on the theme "Infectious disease control", together with the Swedish Institute for Infectious Disease Control. In 2012, he began at Örebro University.
"Here, I've helped in establishing the programme in medicine and have enjoyed new challenges as a biomedical scientist specialising in biochemistry."
Magnus Johansson is interested in academic leadership at all levels. He has completed several leadership programmes and since 2015, he is deputy head of the School of Medical Sciences.