This page in Swedish
Marie Öhman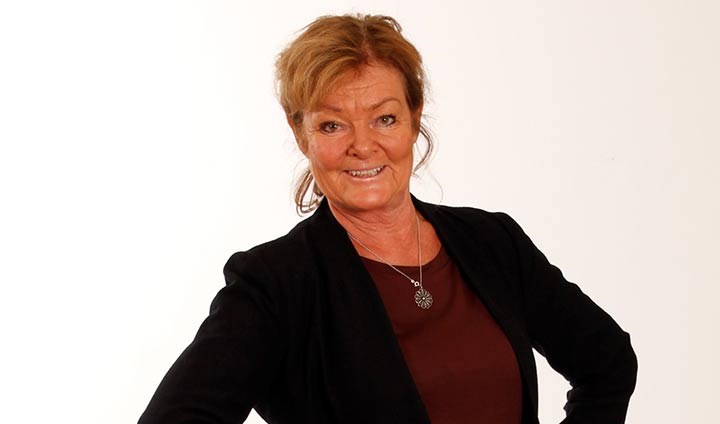 Marie Öhman is professor of sport science. She researches how the public debate influences physical education teachers concerning the risks of physical contact between adults and children.
Facts:
1958 Born in Linköping, Sweden
2007 Obtained her PhD in sociology at Örebro University with her thesis Body and power in motion
2012 Docent in sport science at Örebro University
2017 Professor of sport science at Örebro University
In her thesis, Marie Öhman analyses the teaching practices used within the school subject of physical education and health. The thesis has its theoretical and methodical point of departures in the French social theorist and historian of ideas Michel Foucault's work addressing the relationship between power and knowledge.
"The study primarily deals with the questions on what kind of bodies are created and what character is trained, by teaching. The thesis has contributed with vital knowledge on the physical dimension and its significance for teaching the school subject physical education and health," says Marie Öhman.
Her latest project, "Don't touch! – Pedagogical consequences of the 'forbidden' body in Physical Education," is funded by the Swedish Research Council for Sport Science, and has attracted attention both nationally and internationally. Marie Öhman examines how physical education (PE) teachers' work is affected by the public debate on the risks of physical contact. The project's background is that child abuse in schools and sporting organisations have created concerns over physical contact between adults and children.
"Physical contact has come to be regarded as something risky, and many countries have adopted a 'no-touch' culture in order to create a safe environment for children and youth."
Marie Öhman inverts the "no-touch" perspective and emphasises the value of physical contact in a teaching context. She calls into question if the dismissal of physical contact is the best way to create safe environments and if the lack of physical contact is best for pupils. Marie Öhman's research has had significance for how we can understand and relate to questions about physical contact between teachers and pupils in various teaching and sporting contexts.
"Results show what happens to a PE teacher's chosen methods of teaching, the subject content, pupils' development and learning if a PE teacher no longer dares to touch their pupils while teaching. Many teachers avoid activities like gymnastics and dance since physical contact is often necessary. Some teachers have expressed 'I make a fist when I touch pupils. A fist can never be interpreted as caressing.' The challenging question here is what we mean by a children's rights perspective. I beg the question about what kind of society is created if physical contact is taboo and adults are afraid to touch children."
Although Marie Öhman's research is about physical education and health in schools, the questions and results have also received attention in other activities where children and adults meet. Research results have been presented at several national and international conferences around the world – and is part of a Massive Open Online Course (MOOC), organised by Birmingham University.
"It has attracted some 5,000 PE teachers from 149 countries, where the 'no-touching' segment is the most watched and commented subject area on the course," says Marie Öhman.
Currently, she is working on an international study which compares how PE teachers from different countries handle the question of touching in teaching. A doctoral student who is studying pupils' view on physical touching in teaching is also linked to the project, which is funded by the Swedish Research Council.