This page in Swedish
Bo Lennernäs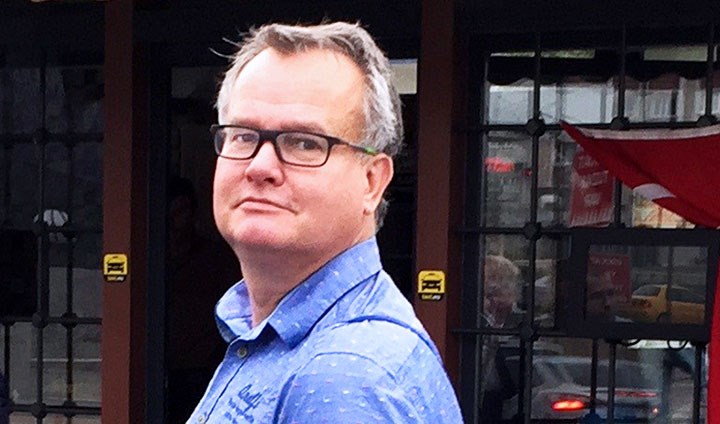 Bo Lennernäs is professor of medical science. He is an oncology specialist and a pioneer of brachytherapy – a type of treatment where the radiation sources are placed in the exact spot in the body where the cancer tumour is. His research is focused on improving prostate cancer therapy.
1963 Born in Bollnäs, Sweden
1996 Obtained his PhD in medical science at Uppsala University with his thesis Radiotheraphy of prostatic cancer – with reference to positioning and three dimensional dose-planning
2001 Docent in medical science at University of Gothenburg
2005 Adjunct senior lecturer at University of Gothenburg
2018 Professor of medical science at Örebro University
"Prostate cancer is the most common form of cancer in Sweden and at the beginning of the 1990s, I saw a need for improved radiotherapy, of both localised and metastatic prostate cancer."
Already as a student, Bo Lennernäs came in contact with the Department of General Oncology in Uppsala, and following his MD degree, that is also where he began his specialist training and later on his PhD programme.
"It was the perfect setting for me, since the department had a close collaboration with firms specialising in radiotherapy and we were among the first in the world to start planning radiotherapy using 3D images."
Meanwhile, Bo Lennernäs started taking an interest in evaluating interventions as well as the correlation between radiotherapy dose distribution and side effects. He started working on a new system for positioning the radiation dose, in which electromagnetic radiation, such as radio waves or magnetic fields, was to be used. His work resulted in a patent, and the system is today one of only two in the world used for four-dimensional radiotherapy.
"This type of system, where you continuously know the position of the radiation target, will be crucial for safe completion of, for instance, hyperfractionation, which means that you treat the tumour with higher doses but at fewer treatment sessions."
The system consists of an implant that communicates with an external antenna system. The same implant can be supplemented with diodes measuring the radiation dose in the patients.
Bo Lennernäs is also one of the initiators of a study where the goal is to reduce the side effects of the hormone therapy given to prostate cancer patients prior to radiotherapy. Many patients report severe side effects – impotence, lack of initiative and other secondary diseases, such as diabetes and cardiovascular disease.
"We've tested this local hormone therapy in Finland. Instead of the patient having to take the medication orally, you inject the medication directly into the prostate. The advantage is that you avoid hormone side effects in the body."
Bo Lennernäs is also the scientist behind a globally registered pharmaceutical named Abstral. Over a ten-year period, he has developed it together with his brother, Professor Hans Lennernäs. They initiated the research in connection with the launch of long-term opiates.
"The fact that pain varies even if you have an even concentration of opioids in the blood was overlooked. Abstral is today market leading in breakthrough pain, that is, severe pain occurring despite the use of pain medication."
In the future, he is hoping to continue the development of four-dimensional radiotherapy and local hormone therapy for prostate cancer, both nationally and internationally.
"I will continue to improve different therapy options for prostate cancer patients. Radiotherapy at Örebro University Hospital is fantastic, and we're currently working on a study funded by the Nyckelfonden research foundation, where we're looking at electromagnetic positioning of the tumour during radiotherapy. I'm also interested in autonomous robots within healthcare and I hope that, in the long term, we'll be able to use humanoid robots in the treatment room."