This page in Swedish
András Büki - new professor 2022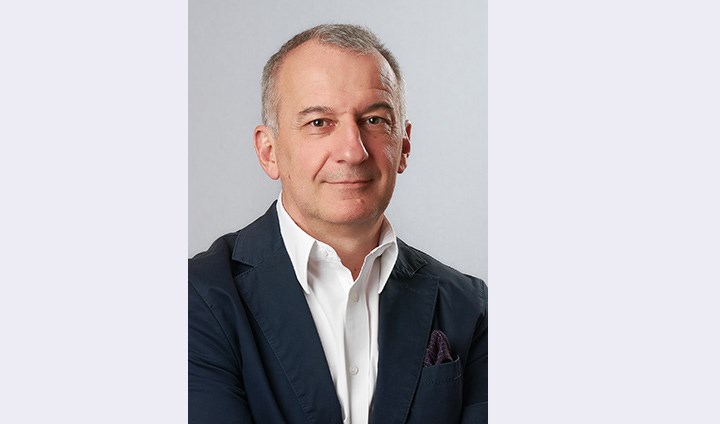 András Büki is a professor of medical science and specialises in surgery. He researches mainly brain injuries and nerve damage.
1966 Born in Kaposvar, Hungary
1999 Obtained his PhD in preclinical therapy of damaged nerve fibres in brain trauma
2007 Associate professor of medical sciences, University of Pecs, Hungary
2014 Professor and head of neurosurgery at Pecs University, Hungary
2021 Professor of medical science, specialised in neurosurgery at Örebro University
A scholarship at Richmond Commonwealth University, USA, was the start of András Büki's specialisation in neurosurgery.
"I wanted to become a brain surgeon, but when I finished university, there were no positions in neurosurgery, so I started working in anatomy. During that time, I learned techniques that enabled my research career," he says.
Damage to nerve fibres
Today, András Büki conducts research on biomarkers in brain injuries and on damage to nerve fibres.
"We aim to identify biomarkers in brain injury patients. Biomarkers can be used in routine examinations to diagnose and form the basis for treatment."
At the beginning of his research career at Richmond Commonwealth University, he collaborated with Professor John Povlishock, a world-renowned researcher on brain injuries.
The research aimed to investigate the consequences of head injuries on nerve fibres in the brain. Damage to the nerves is caused by proteolysis, the breakdown of proteins resulting from injuries. The research led to the discovery that proteolysis could cause the cell's mitochondria to swell, reducing their function.
"It is important to understand these processes as a basis for both the development and application of drugs that protect mitochondria and nerve fibres," says András Büki, who received a research award from the European Association of Neurosurgical Societies for his study.
Protein behind brain injury
At the University of Pecs, Hungary, András Büki collaborated with students and junior neurosurgeons in starting a project to advance the study of how proteolysis is activated in brain-injured patients. They demonstrated how one protein in the brain, spectrin along with its components, was triggered by proteolysis in the cerebrospinal fluid in brain-injured patients.
"To improve the investigation and treatment of brain-damaged patients, we introduced a new national protocol and flowchart for the course of care," says András Büki, who was responsible for organising the acute neurosurgical care for patients in the Pecs region, with its one million inhabitants.
András Büki has expanded his specialist qualifications to include oncology, performing operations on the base of the skull and brain tumours. This surgery is performed in the active part of the brain while the patient is conscious.
For András Büki, teaching is a matter of the heart:
"I have taught anatomy and organised neurosurgery teaching in English and Hungarian. I am proud of my students who have or are about to defend their thesis or passed their various exams in neurosurgery."
Training specialists
András Büki has been involved in training specialists in neurosurgery in Europe (EANS Training Committee 2000–2019) and has organised several international conferences focusing on using research results in healthcare practice. Between 2014 and 2016, he was president and a board member of the International Neurotrauma Society, as well as of the Hungarian Neurosurgical Association from 2018–2020.
Örebro University is now his new home:
"I wish to help Örebro University and Region Örebro County implement their plan to teach neurological sciences and neurosurgery and continue building upon the care system for patients with neurosurgical diseases."