This page in Swedish
Older people rarely get diagnosed and treated – despite signs of ADHD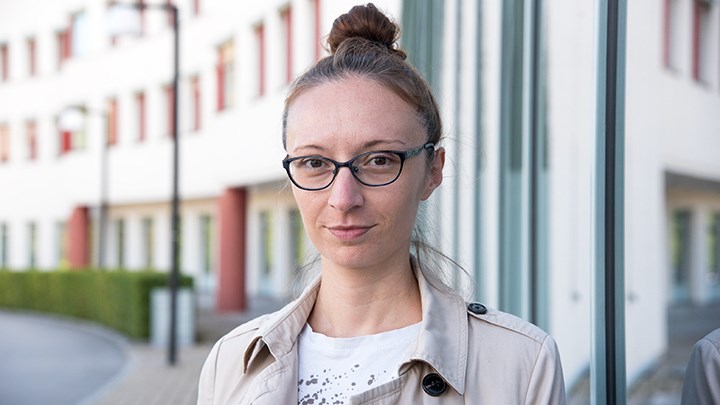 Maja Dobrosavljevic.
Adults with ADHD run a higher risk of developing a number of age-related conditions – dementia, high blood pressure and type 2 diabetes. At the same time, very few adults are today given the diagnosis ADHD, despite symptoms. As shown by Maja Dobrosavljevic in a new doctoral thesis from Örebro University.
Individuals with ADHD struggle with symptoms of inattention, with or without simultaneous hyperactivity and impulsivity. ADHD typically appears in childhood, but it can persist until older age.
"A considerable number of adults aged 50 and older have elevated levels of ADHD symptoms. But many of them have not received a diagnosis or treatment," says Maja Dobrosavljevic, who recently obtained her PhD in medicine at Örebro University.
The findings are based on international registry data and community-based studies of over 20 million individuals, including 41,000 individuals with an ADHD diagnosis.
"One reason why many older people are not diagnosed is that the symptoms are often mistaken for the natural process of ageing or early phases of dementia," she says.
Increased risk of several diseases in adults with ADHD
The thesis also shows that adults with ADHD run a higher risk of developing a number of age-related conditions, such as dementia, high blood pressure, heart failure, stroke, type 2 diabetes and obesity.
"Persons with ADHD were at a significantly higher risk of developing dementia and mild cognitive impairment, affecting their ability to remember, take in and process information," says Maja Dobrosavljevic.
In addition, other psychiatric disorders and substance abuse increased the risk for persons with ADHD to develop cardiovascular disease.
"This is something that doctors may need to consider in combination with other risk factors for cardiovascular disease, such as smoking, high blood pressure and diabetes."
Improving health and quality of life
Ageing with ADHD is currently something we know very little about. Even adults with mild ADHD symptoms can still develop various health issues and struggle significantly in their everyday life.
"Raising awareness of ADHD in this age group is important as it enables proper diagnosis and adequate treatment for more people. Doing so, we can prevent them from developing serious health issues later in life," says Maja Dobrosavljevic.
What kind of prevention measures could be used for adults with ADHD?
"We are looking at helping them to build healthy eating habits, get better sleep, increase their physical activity, stop smoking or get treatment for potential drug or alcohol abuse."
Text and photo: Jasenka Dobric
Translation: Charlotta Hambre-Knight