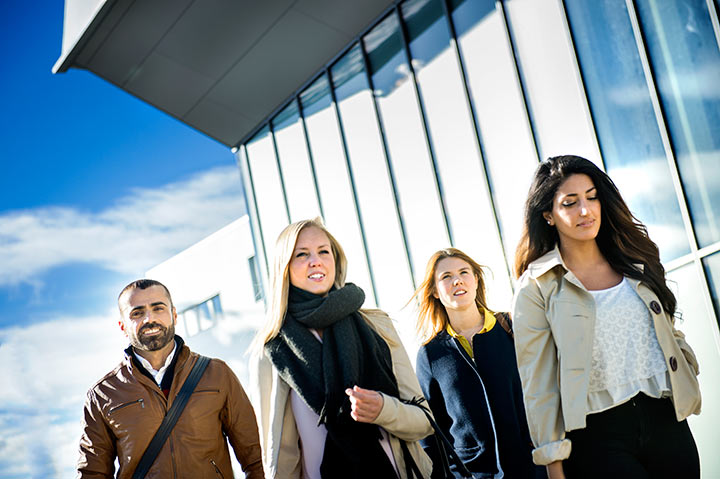 Örebro University School of Business...
Our mission:
Research driven professional development
The mission of Örebro University School of Business is to conduct high quality research, and, in close interaction between employees, students and industry, to develop professional, employable individuals who make a difference in working life and in society.
This is achieved by three guiding principles:
"Research driven" means that we develop and use current, socially relevant and high quality knowledge.
"In close interaction" means that we actively encourage meetings between faculty, students and practitioners.
"Who make a difference" means that we educate individuals to be independent professionals.
---
Örebro University School of Business
In order to fulfil our mission, it is of great importance that our academic courses and degree programmes in business administration, economics, informatics and statistics are of high quality. This is something that Örebro University School of Business has achieved, according to both rankings and evaluations. In addition to our quality assurance procedures, we strive for our courses and programmes to be of high practical relevance, to create opportunities for international experience, and to ensure that our graduates are attractive to the job market. Students who wish to continue their academic career also have the possibility to do so at our school, since we offer doctoral education in all of our subjects.
Our research is nationally and internationally leading in several areas. It is carried out in an international environment together with researchers from all over the world. Our research is subject focused as well as interdisciplinary, which makes for diverse and exciting results.
Collaboration with community and business is very important to us. We cooperate with several companies and organisations when it comes to research - anything from financed professorial chairs and doctoral students to studies of empirical material. We work closely with the local community in order to include a number of practical features in our courses and programmes, such as educational visits, guest lectures, placements and degree projects. Inviting business enterprises and organisations to our campus to participate in fairs and exhibitions, networking and discussions about the improvement of our education and research is therefore a matter of course.
---