This page in Swedish
Researchers investigating how AI affects the labour market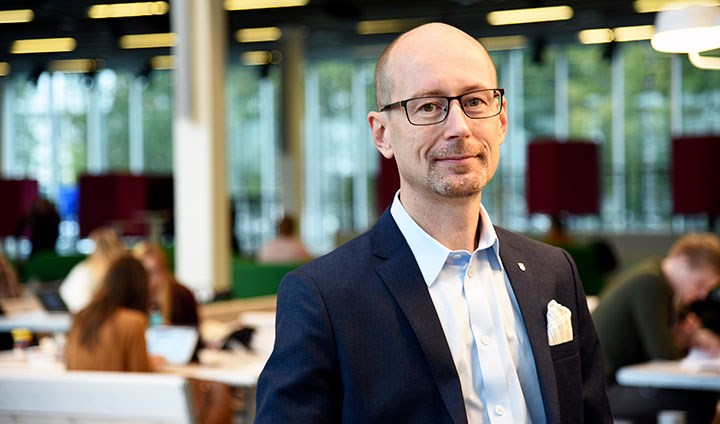 Magnus Lodefalk, researcher in economics.
Artificial Intelligence (AI) affects the labour market. Researchers at Örebro University will now find out how. "This knowledge is necessary to make correct decisions in the future," says Magnus Lodefalk, researcher in economics.
The project has received SEK 1.3 million from the Torsten Söderberg Foundation to identify how AI affects service companies and their employees. The study will develop ongoing research on how service companies use automation technologies and their effect on employment.
"Knowledge-intensive services are central to a society's infrastructure – and are increasingly more dependent on digitalisation and AI. We aim to find out which key factors can help employees and employers develop," says Magnus Lodefalk. Together with Örebro colleagues Aili Tang and Hildegunn Kyvik Nordås, Magnus Lodefalk and Radka Sabolova – also affiliated with the research institute Ratio – will carry out the project.
Collecting 20 years of data from four countries
The researchers will study how the demand for labour is affected by AI, how AI affects the substance of work, the effects on income and what qualifications are required.
"Current research cannot show a causal relationship between AI and employment since these studies have not been based on detailed historical data," explains Magnus Lodefalk.
The Örebro study will provide the missing element by collecting data over a 20 year period from four countries. Combining methods from economics and computer science should lead to conclusions for both the short and long term.
The project's goal is to provide valuable knowledge to politicians, authorities, companies, and employees for making informed decisions in the future.
Text: Maria Elisson
Photo: Örebro University
Translation: Jerry Gray