Application and Admission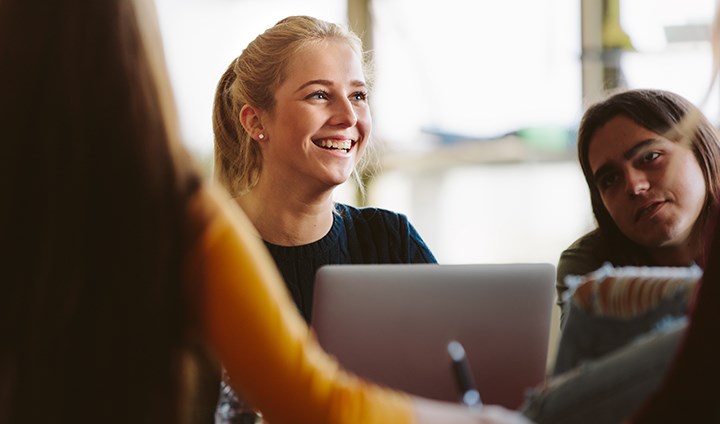 Welcome to apply for an exchange semester at Örebro University! Here you will find information about nomination and application. During the application period, you will find the link to the application here.

Application periods
Autumn semester/Full academic year: March 15 – April 15
Spring semester: September 15 – October 15
To be able to apply, you need to be nominated by your home university.
Nomination periods
Autumn semester/Full academic year: March 1 – March 31
Spring semester: September 1 – September 30
Our partner institutions will be notified when the nomination period opens.
Nomination
Your home institution must officially nominate you as an exchange student before you can apply. The nomination deadlines are stated above. The link to the online form is sent to your home institution when the nomination period opens.
Application
Once nominated by your home institution, you will receive an email with information about the application process. If you have not received this email, you are not nominated and cannot apply to Örebro University as an exchange student.
The online application to Örebro University includes information about admission, course selection, housing and participation in our orientation programme.
During the application period, we will publish the link to the application form on this page.
Supporting documents
To assess your application, you need to add the following mandatory supporting document to the application.
An official transcript of records written in English. The transcript of records must state all courses, grades and credits obtained at the university level, both undergraduate/bachelor level and, if applicable for you, postgraduate/master level. The document needs to be uploaded as a PDF file.
If you apply for courses at the School of Music:
Entrance test: Some courses require an entrance test (recordings). Please send it .
Please note that no English language certificate is necessary.
Admission
Letter of Acceptance
You will receive a letter of acceptance and a list of your selected courses about 4 weeks after the application deadline. We will send the documents to the email address that you stated in your application.
If you don't meet the prerequisites for your selected courses, we will contact you to discuss your course selection. Please check your email, including your spam folder, regularly.
Learning Agreements for Erasmus+ students
If you are an exchange student within the Erasmus+ programme, your Learning Agreement will be signed at the earliest at the beginning of December (for the spring semester students) and the earliest at the beginning of June (for the autumn semester students). Please do not send the Learning Agreement in advance. We will not be able to sign it.
The study advisors of the school to which the majority of your courses belong will sign it. Please find the contact information below.
Contact Information
School of Behavioural, Social and Legal Sciences (Law, human resource management, psychology, legal science, criminology and social work):

School of Science and Technology (Biology, physics, chemistry, environmental science, mathematics, technology, and engineering):

Örebro University School of Business (Business administration, economics, statistics, informatics, and health and welfare administration):
School of Humanities, Education and Social Sciences
(Languages, history, literature, rhetoric, philosophy, media and communication studies, digital media design, film studies, working life education, special education, education, gender studies, sociology, political science, and human geography):

School of Health Sciences (Health and medical care, sport science, audiology, and occupational therapy):
School of Music, Theatre and Art (Music, acting and drama, and art for teachers):
Visa
Depending on where you come from, you may need to apply for a residence permit and/or an entry visa before you come to Sweden. If so, please make sure to apply as soon as you receive your Letter of Acceptance. In the information below you find information about requirements for the visa, depending on what citizenship you have.
Please note that Örebro University cannot assist you in the visa/residence permit application process.