Courses for exchange students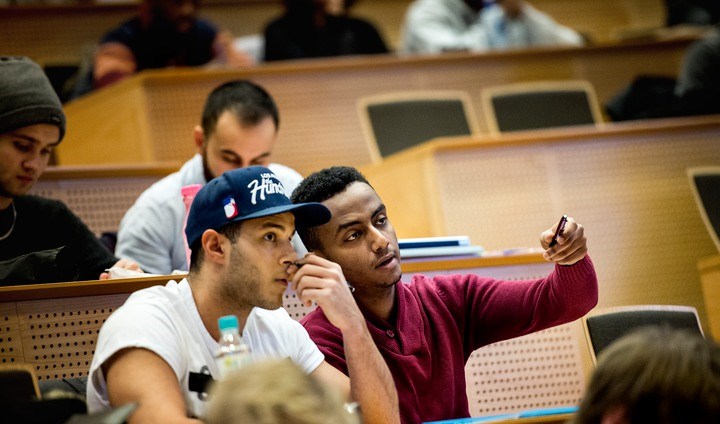 As an exchange student at Örebro University you can choose freely from all courses in the course catalogue, as long as you meet the prerequisites for the course. In the information below, we explain how studies in Sweden are organized and how to use the course catalogue.
Planning your studies
Studying in Sweden is different compared to many other countries and understanding how to plan your studies is essential for a successful exchange semester. We have put together a simple guide for you where we explain how to plan your courses and how you find information, such as prerequisites and the syllabus, for each course.
Key points from the guide
Full time studies are required for all students
Courses are studied consecutively (one after another), so pay attention to when the courses are given to avoid time conflicts
It is essential to select a course that begins at the start of the semester as course registration is the base for the insurance and student housing
Study periods
The semesters are divided into four study periods of five weeks each.
Autumn semester 2022
Study period 1: week 35-39
Study period 2: week 40-44
Study period 3: week 45-49
Study period 4: week 50-02
Spring semester 2023
Study period 1: week 03-07
Study period 2: week 08-12
Study period 3: week 13-17
Study period 4: week 18-22
Please read the guide below carefully before submitting your application.
Teaching language
All courses for exchange students are offered in English and can be found in the specific course catalogue.
If you wish to study in Swedish, we refer to the regular course catalogue. Please contact the International Office for more information, as these courses are not available in the application form where the course selection is made.
Study levels and prerequisites
Higher education in Sweden is divided into three cycles: first cycle, second cycle and third cycle. The courses offered in English for our exchange students are at first cycle (Bachelor level) and second cycle (Master level). The level and prerequisites of each course state how many credits the student is required to have achieved within the subject before being admitted to the course. The prerequisites should be carefully considered when selecting a course.
Course changes
If you need to make any changes regarding your courses during your exchange semester, please email the study advisors at the school responsible for the course. If you want to add another course, an assessment will be done to see if the desired change is possible regarding prerequisites and places available..
Include the following information in your email:
your full name
your Swedish personal identity number
which course (course name and code) you wish to cancel
which course (course name and code) you would like to attend instead.
Make sure that you inform your home university about the course change and that it is accepted. You will be able to see the course changes in the student portal Studenttjänster a few days after the change has been made.
Grading system
The grading system corresponds to the ECTS grading scale:
A – excellent
B – very good
C – good
D – satisfactory
E – sufficient
F – fail
Only passing grades will show on the transcript of records.