This page in Swedish

Research subject Research environments
About Helen Lindner
I am a senior lecturer in occupational therapy at Örebro University in Sweden. I have a BSc degree in Pharmacology at University College, London, UK, a MSc degree in Medical Informatics at University of London, UK and a BSc degree in Occupational Therapy at Örebro University, Sweden. In 2013 I received a PhD degree in Medical Sciences at Örebro University. My current work tasks include teaching occupation-based cognitive rehabilitation and working with patients of mild to severe cognitive impairments.  
Research
My two main research interests are (i)  to investigate cognitive functions in individuals with multiple disabilities (fig.1), and (ii) to explore the process in learning a multi-articulating prosthetic hand (fig.2). I use eye-tracking technology and motion analysis to quantify and understand attention, visuospatial skill, cognitive load and body movements in different patient groups and activities. My research goal is to integrate research results timely into current rehabilitation practice.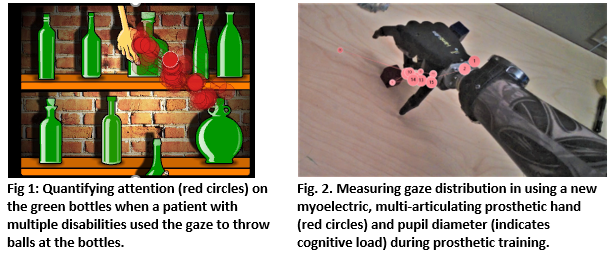 In the following webinar from Tobii Pro, I present (from 1 hour)  how I have used eye tracking glasses to trace cognitive processes duriing learning of multi-articulating prosthetic hands.  
https://www.youtube.com/watch?v=l94GWLNIv5E
In the following presentation for the World Congress of Occupational Therapists in Paris August 2022, I present how I have used gaze-controlled video games as cognitive training for individuals with severe cognitive impairments
https://www.youtube.com/watch?v=Y2c9TfcArUo
In the following presentation (from 1hour and 6 mins), I present to the Lativa Association of Occupational Therapists in how to use eye tracking in clinical practice and research.
https://www.youtube.com/watch?v=v58kIZ8JC3E&list=PLuZn-9pHkfFSJ2hfvoAFyMdk-zp_kp-DN&index=1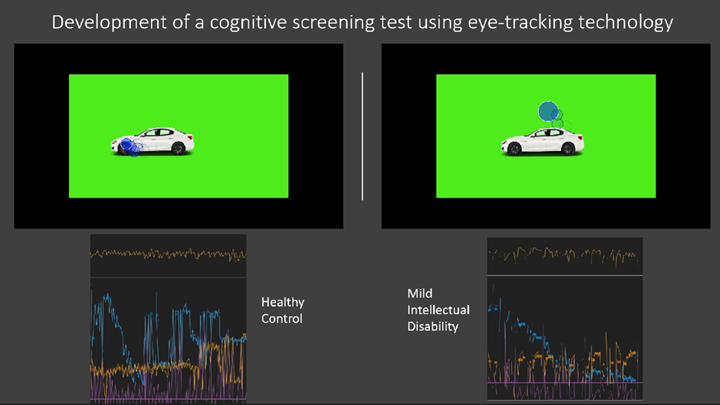 ---
Teaching
I coordinate a BSc course in occupational therapy for individuals with cognitive impairments, psychiatric disorders and neurodevelopmental disorders. I teach basic pharmacology to occupational therapy students and how medications affect occupational therapy interventions. 
---
Clinical practice
I meet patients with multiple disabilities and sensory difficulties at the Adult Habilitation Centre, Region Örebro County. At our department (Upplevelsen), (1) I provide training in using eye tracking to perform different cognitive tasks, (2) my colleagues and I use multisensory environments as part of our treatments for patients with sensory processing difficulties, such as children and adults with Autism Spectrum Disorders.

---
Collaborations 
I have three ongoing research collaborations within the field of upper limb prosthetics; one project is a collaboration with the researchers at University of Tokyo to develop the Japanese version of the Assessment of Capacity for Myoelectric Control. The second project is a collaboration with the researchers at the University of Kobe to investigate cognitive load in using multifunction prosthetic hands. The third project is a collaboration with the researcher at the University of New Brunswick, Canada to explore the process in learning  multifunction prosthetic hands.