This page in Swedish
Ola Nilsson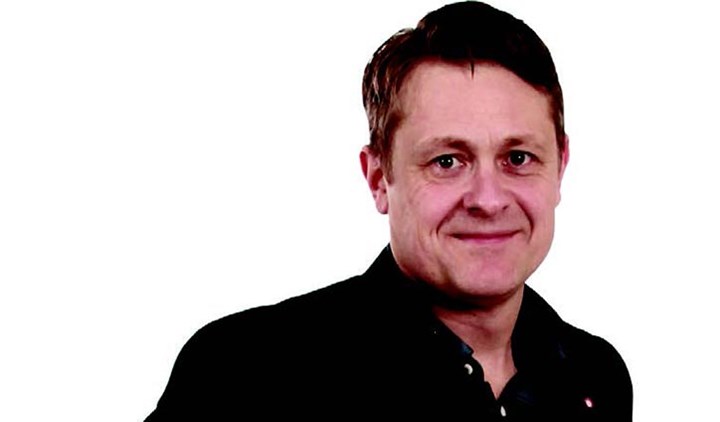 Ola Nilsson is a paediatrician, paediatric endocrinologist and professor of medical science. He researches the fundamental causes of growth disorders and skeletal diseases. Using clinical, genetic and experimental studies, his research group investigates new mechanisms which regulate skeletal growth and maturation.
Facts:
1970 Born in Stockholm, raised in Piteå
2002 Obtained his PhD in paediatric science at Karolinska Institutet with his thesis The role of estrogen in growth plate chondrogenesis
2003 Postdoctoral research at National Institutes of Health, Bethesda, Maryland, USA
2006 Principal Investigator at Karolinska Institutet
2011 Paediatrician and docent in paediatrics at Karolinska Institutet
2014 Specialist in paediatric endocrinology at National Institutes of Health, Bethesda, Maryland, USA
2016 Professor of medical science with a specialisation in paediatrics at Örebro University
Growth is assessed during childhood using so-called growth curves. Healthy growth requires good physical and mental health as well as proper nutrition. Therefore, growth is used as a universal screening tool to detect underlying disorders.
"Children with abnormal growth visiting our clinic go through a thorough examination. Often this leads to us identifying children with various types of systemic diseases and conditions. These may include hormonal disorders, coeliac disease or inflammatory diseases in joints or the bowels," says Ola Nilsson.
Since a known disease or disorder can not always explain growth disorders, these children are diagnosed as "idiopathic short stature" (ISS) or familial short stature (FSS). Many of these children have underlying congenital disorders as the cause of their growth disorder. Modern genetic methods can in many cases identify these disorders.
With the help of this strategy, Ola Nilsson has identified that congenital disorder in the vital cartilage-specific gene aggrecan, is a relatively common cause of growth disorders in children with idiopathic short stature, but with accelerated skeletal maturity.
Ola Nilsson's research group has also developed several methods for mapping genetic expression and studying cell maturation in the growth plate cells, the layer of cartilage at each end of most bones. These methods have allowed them to create a platform to understand the complex mechanisms that control growth plate development and likewise, skeletal development and growth.
"One aim of this work is to map out the many genetic diseases that cause growth disorders in children. We are especially interested in the conditions that characterise disorders in skeletal maturation. Additional investigation of these identified mechanisms and conditions can also lead to a broader medical application since disorders in these mechanisms can cause other major medical problems such as osteoarthritis and osteoporosis."
By identifying the genetic cause of a child's growth disorder, more exact information on the cause, patterns of inheritance, treatment alternatives and prognosis, is made possible.
"In a longer perspective, our research can lead to better treatment strategies. It can also contribute essential knowledge for improving diagnostics and the treatment of growth disorders in other larger patient groups. These treatment strategies can for instance help children undergoing cancer treatment, who often develop growth disorders associated with the treatment."