This page in Swedish
Social Impact Lab – innovation to overcome societal challenges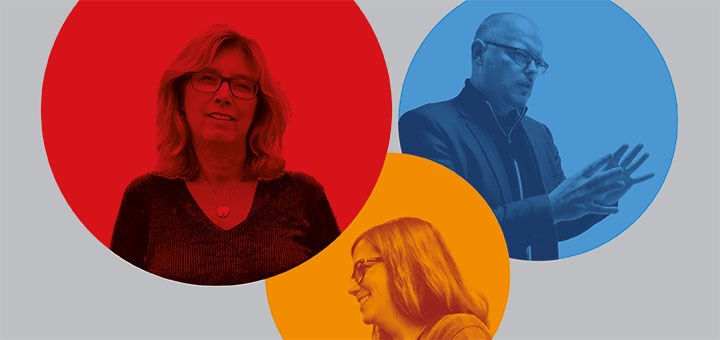 Our innovative solutions, practical methods and tools should benefit those outside the academic community. Social Impact Lab exists so that research and expertise at Örebro University may overcome societal challenges.
Social Impact Lab (SoIL) is an innovation environment and a programme that focuses on innovations for social sustainability. The programme provides support and expertise for innovative idea development over twelve months, with regular meeting one day a week. At SoIL, researchers and teaching staff from Örebro University participate, as well as staff from other organisations, in creating the right conditions for collaboration and innovation.
After the programme's conclusion, participants are offered membership in a community for those who have taken part since the start in 2017 and onwards.
From the ideas received by Social Impact Lab, solutions are fashioned in harmony with practitioners and users with the sight set on new and innovative methods for further use. The expectation is to contribute to improving society's ability deal with the shortcomings experienced by individual citizens, groups or other stakeholders.
Ideas for the public good
Social innovations can consist of methods, processes, products or services that improve or replace other societal functions or market initiatives. A social idea has its starting point in the term sustainable development and endeavours to improve peoples' living conditions. The focus of these ideas is always the common good.
SoIL's activities are carried out as part of the university's mandate of ensuring that benefit is derived from research, and is part of Örebro universitet Enterprise AB.
Social Impact Lab to develop with funding from Vinnova
The pilot activities at Social Impact Lab were carried out with the support of the regional funding project, Access. During 2019 and 2020, Vinnova is providing funding via the Social Impact Innovation Support (SIIS) project, which aims to develop and further establish the lab's activities. SIIS is a collaborative project within the Innovation Office Fyrklövern, together with Inkubera and the Church of Sweden. Read more about SIIS here.
The Örebro County Administrative Board has been a funder of Social Impact Lab in 2018 and 2019.