About this team
About this team
Team information
Contact
Research Subject
The projects of the research group covers vascular surgery, cardiothoracic surgery, trauma- and emergency surgery, anesthetics and intensive care.
Endovascular methods for bleeding control and their indications, contraindications, hemodynamic, circulatory, respiratory and metabolic implications are the subjects for some of the ongoing projects. Other projects examine metabolic effects of the gastrointestinal tract during cardiothoracic surgery.
The group is internationally active. On a yearly basis host for an EVTM conference/workshop in Örebro in which the lecturers and participants usually come from a large number of countries throughout the world.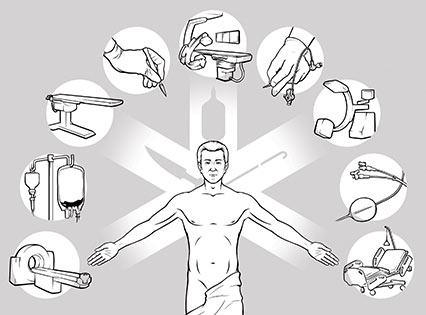 Researchers
Research Projects