This page in Swedish
Junior Faculty Board
The JF board is composed of five or six members who are elected by the JF members for a two-year term: one representative from each faculty, a chair and a vice-chair.
The JF board meets approximately four times per year and is responsible for:
Representing junior faculty interests at ORU and at the national junior faculty
Acting as an information channel between the University and junior faculty members
Strategic junior faculty decisions
Coordination of JF activities
---
You are welcome to contact any of the board members directly or via
with any questions, concerns, or ideas you may have.
Naveed Asghar. Chair


Diversity, internationalization and multicultural research environment encompass great attraction for me. The Junior Faculty (JF) at Orebro University is a great platform with the aforementioned traits. The multidisciplinary platform of JF stimulates sharing of experiences and ideas among early career researchers from different disciples. JF also facilitate information flow, transparency and promote socialisation. Being a part of JF Board, I am motivated to represent interests of early career researchers and facilitate career development.

Alexander Persson, Vice chair
In the words of the great Kjell Höglund: "forskaren är fri" (the researcher is free) and the same should go for information and I see ORU-JF as a great platform to collect and disseminate information to the members and through the ranks of the university. Information, communication and collaboration is key for accelerating success and I want ORU-JF to be the facilitator of this for our members.
Monika Berg, Humanities and Social Sciences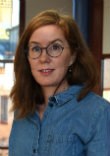 The junior faculty constitutes a network of young researchers from different parts of the university, as well as across universities. Being a part of this network involves multiple opportunities; sharing experiences, information and ideas, identifying common interests and needs and collectively address those, as well as getting to know interesting people from different disciplines as well as nationalities. These are opportunities that I appreciate and that I want to share with others.
Vojtech Klézl, Business, Science and Engineering


After you're finished with your PhD, you quite often change universities and perhaps even move to another country, which can lead to being lonesome. Here's where Junior Faculty comes in – we will introduce you to like-minded people from various fields and backgrounds and provide a platform to share your research and experiences. As a member of the ORU JF board, I want to contribute to this by introducing new JR activities and opportunities to meet.
Tatiana Marques, Medicine and Health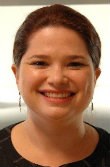 Joining the Junior Faculty board grants the perfect opportunity for creating a good social environment for young academics and for influencing the development of the university guidelines and policies. With international experience from universities and research institutes in four different countries (Brazil, Japan, Ireland and Sweden), I want to support policy development for improved career opportunities and increased levels of local internationalisation that further strengthens Örebro University as an attractive working place for junior academics.