This page in Swedish
Mentor Match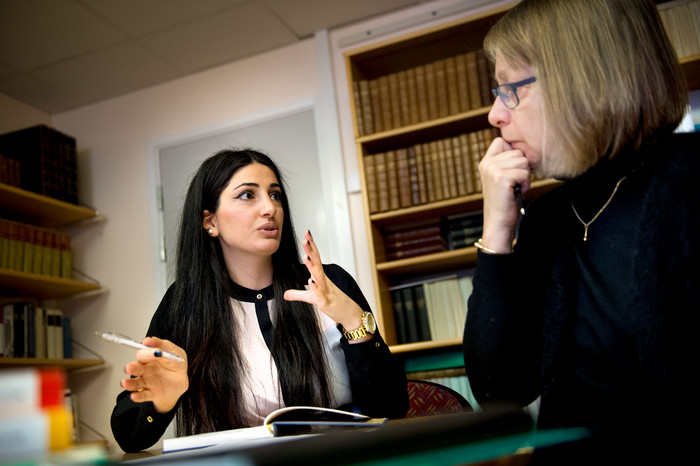 Inspire and be inspired by our students
Finding your way after University can be a challenge. No matter if you're looking for the right job, setting up your own business or considering opportunities for further education.
Our Mentor Match programme brings together talented and motivated students with carefully selected alumni and friends. Mentors who can provide the advice, challenge and insight to help our students take those first important steps after University with confidence and enthusiasm.
It's a fun and rewarding experience for everyone involved, and helps strengthen our success in student employability. And this of course is great for our students and their employers. Whatsmore, it helps build the reputation of our University and all those associated with it, such as our supporters, researchers and students – past, present and future.
Thanks for your interest in taking part.
We are currently welcoming applications for the 2020/2021 programme, beginning in October 2020 and ending in April 2021.
Mentor Match and the coronavirus: Things will likely be a little different as a result of the corona pandemic. If either of you in your mentoring partnership are in a risk group then you should opt to meet digitally - and digital meetings are something everyone should consider. If you do meet physically then always take care and practise social distancing - and remember to follow the latest guidance from Sweden's Public Health Agency.