About this team
Team information
Contact
Research subject
Research environments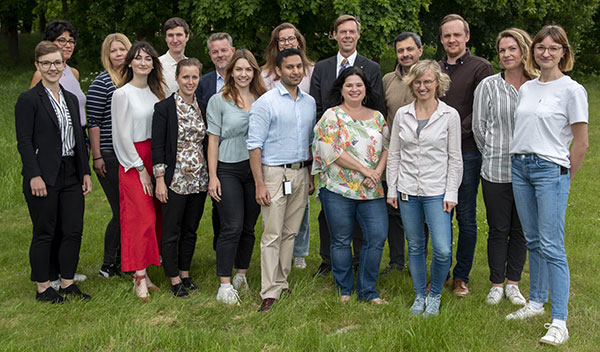 Research area
The overall goal of our research is to improve gut health, based on the paradigm that nutrition, intestinal microbiota, gut mucosa and the brain intensively interact with each other. Initially we focus on impaired gut health in patients with IBS (irritable bowel syndrome) as well as in the elderly. In the near future, we will also direct our research towards improving aspects of brain function associated with mood, anxiety, ADHD and autism.
Our research is based on inter-disciplinary problem definition. Biomedical as well as psychosocial researchers collaborate closely. We primarily perform human research with a clear anchoring in clinical practice and public health, which facilitates the translational research process and valorisation of research results.
The research group represents disciplines like gastroenterology, nutrition, biomedicine, microbiology, immunology, neurology, clinical psychology and bioinformatics.
Clinical and experimental models
As we prioritise human models in our research, we heavily depend on enrolling patients and healthy subjects in the studies. The primary research materials are tissue samples from the intestinal tract (biopsies) as well as faecal, salivary and blood samples. The techniques we currently apply comprise:
Analysis of the intestinal microbiota (faeces as well as mucosa) from both a descriptive and functional perspective
Ex vivo measurement of intestinal mucosal barrier function using e.g. Ussing chamber model
Various types of perfusion techniques in order to expose defined sites and segments of the bowel with specific microbiota or substances
Measure visceral perception using the barostat technique
Measuring modulations of brain activity in response to various stimuli using functional brain imaging (fMRI)
Measure levels and effects of stress and anxiety by various biological and psychological methods
Short introduction movie to how we perform Ussing chamber experiments in the lab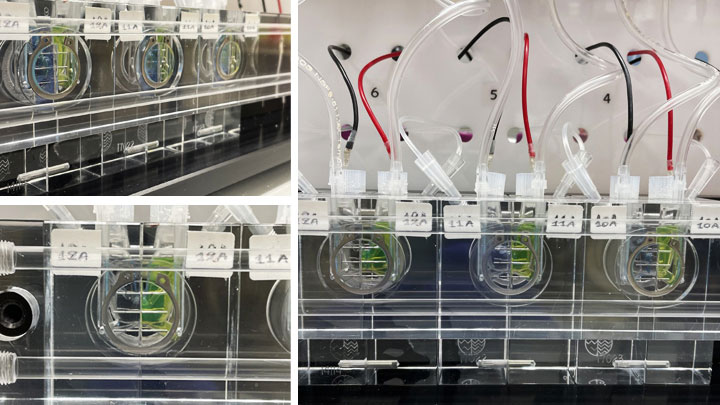 External collaborations
The research group has extensive national an international collaboration with e.g. Linköping University, Karolinska Institute, Wageningen University Research Centre (The Netherlands), Helsinki University (Finland), UCLA (USA) as well as a number of companies mainly active within the food and nutrition sector.
Research funding bodies
The European Society for Clinical Nutrition and Metabolism