This page in English

Forskningsämne Forskningsmiljöer
Om Mats Eriksson
Mats Eriksson är professor i omvårdnadsvetenskap och specialistsjuksköterska i intensivvård. Mats bedriver omfattande forskning om barn och unga. Han leder forskargruppen PEARL - Pain in Early Life både vid Örebro universitet och den internationella PEARL-gruppen. Han ingår också i styrgruppen för SANNI-projektet som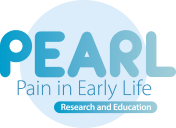 med stöd av Vetenskapsrådet undersöker säker smärtlindring för neonatalvård.
Tillsammans med Karin Blomberg leder Mats forskargruppen LISAN som studerar stöd och behov till barn och unga med kronisk sjukdom samt följsamhet till vaccinationsprogrammet. Han ingår också i forskargruppen Just-in-TIME som arbetar med barns och ungas psykiska hälsa. Dessa tre forskargrupper är alla en del av forskningsmiljön FAMN, liksom gruppen Beröring i vård och utbildning. En nystartad forskargrupp och projekt är InMotion som studerar kreativ rörelse för personer med schizofreni.
Övriga nationella och internationella samverkansprojekt gäller stödinsatser för föräldrar till för tidigt födda barn, samt olika aspekter på hud-mot-hudvård. Han samarbetar med forskare i bl a USA, Kanada, Frankrike, Storbritannien och alla de nordiska länderna.
Övriga uppdrag
Mats Eriksson är huvudhandledare för fyra forskarstuderande och har uppdrag som opponent, sakkunnig och betygsnämndsledamot. Han är vetenskapligt råd i Socialstyrelsen. Han är biträdande redaktör för Pediatric and Neonatal Pain och har revieweruppdrag för en mängd vetenskapliga tidsskrifter. Han ingår i vetenskapliga kommittéer för ett flertal internationella konferenser och har ett styrelseuppdrag i Stiftelsen Högskolan i Jönköping.
Mats Eriksson är inriktningsansvarig för inriktningen hälso- och vårdvetenskap i forskarutbildningsämnet medicinsk vetenskap.
Mats Eriksson är medlem i International Association for the Study of Pain - Special Interest Group on Pain in Childhood, European Society of Paediatric and Neonatal Intensvive Care m fl vetensakpliga samfund samt vetenskaplig rådgivare i European Foundation for the Care of Newborn Infants. Han är också fellow i Europan Academy of Nursing Science.